Tomorrows JH basketball game at Eads will be streamed on NFHS

NOTE: CHANGE OF LOCATION TO EADS Granada JH @ Eads JH (Basketball) Date: Tuesday - Nov. 29, 2022 Time: 3:00 Site: Eads HS (Note: Change of Home Site) Games: C Girls (Running Clock) B Girls, C Boys (Running Clock), B Boys, A Girls, A Boys, ** C and B teams will warm up at the same time**

2022 Senior Citizen Annual Thanksgiving Dinner was a success! Thank you to all who attended! The GHS Cooking staff made an exceptional meal for all! The 6th grade students were fantastic as they decorated, greeted, served, and visited with our community members! We couldn't be more proud of our school and community! Photo credits: Nayeli Perez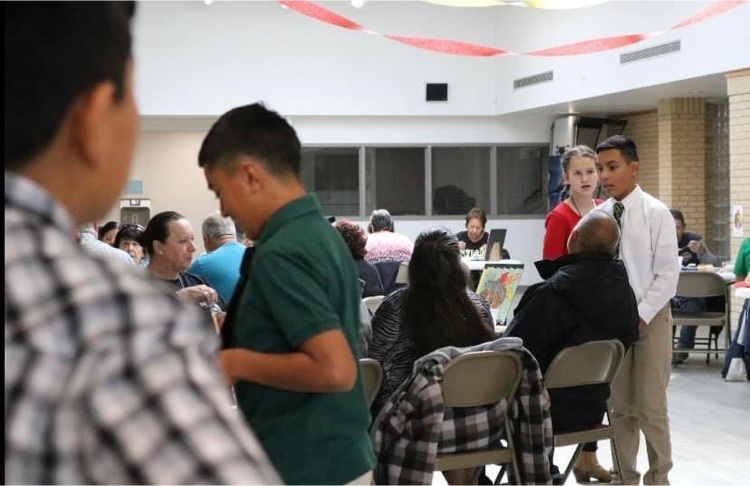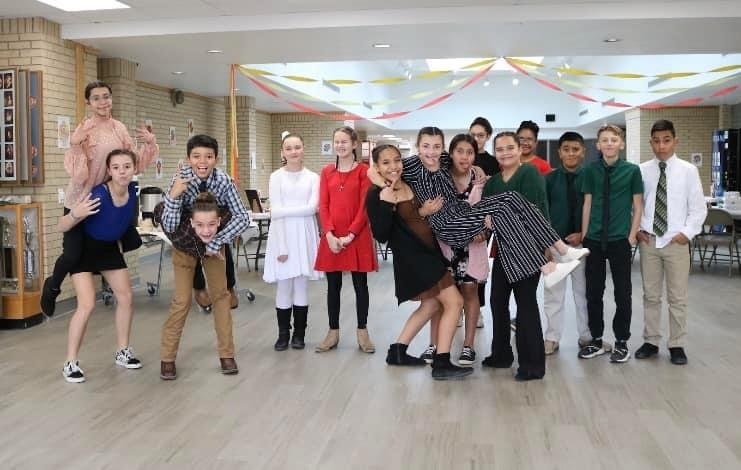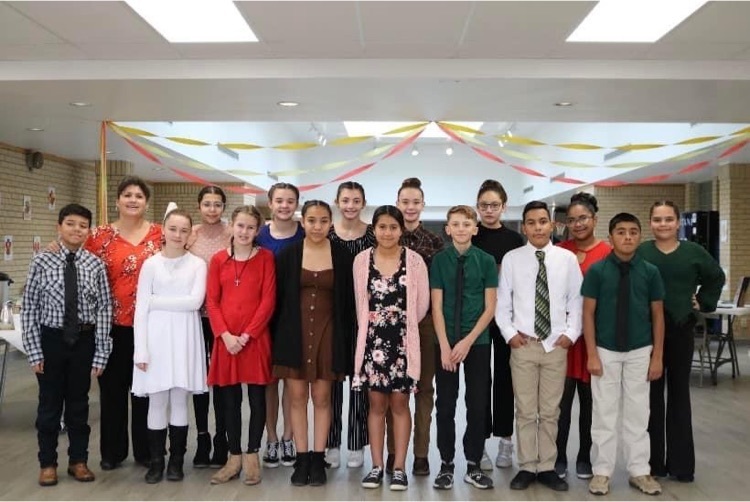 Updated Basketball Schedule 11/15/22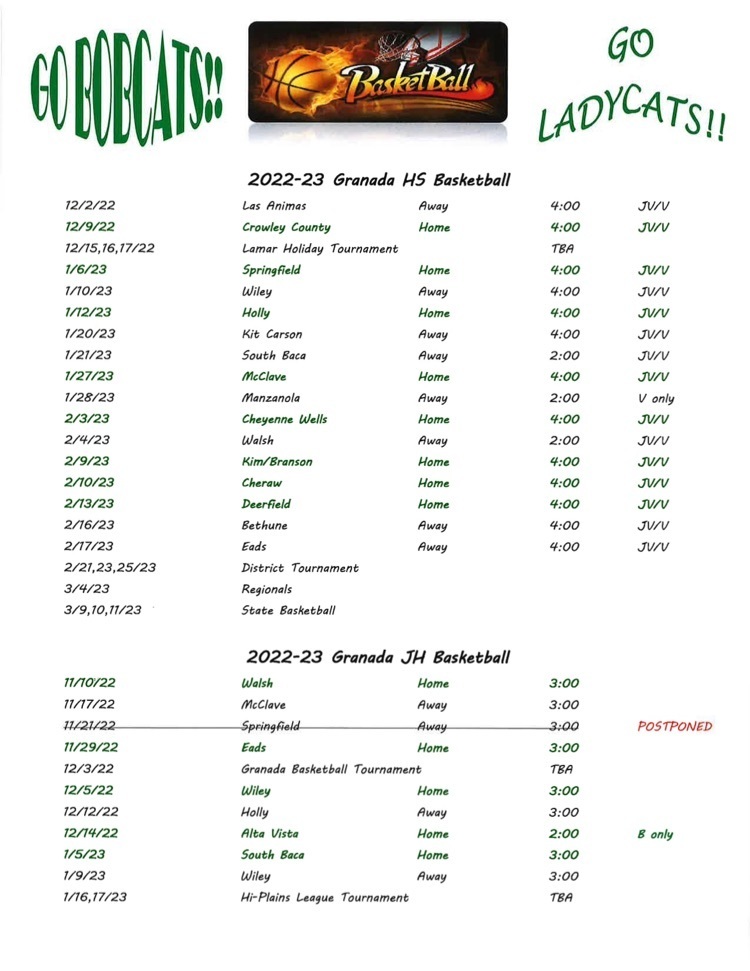 Congratulations Vanessa Ayala and Bailey Hernandez!!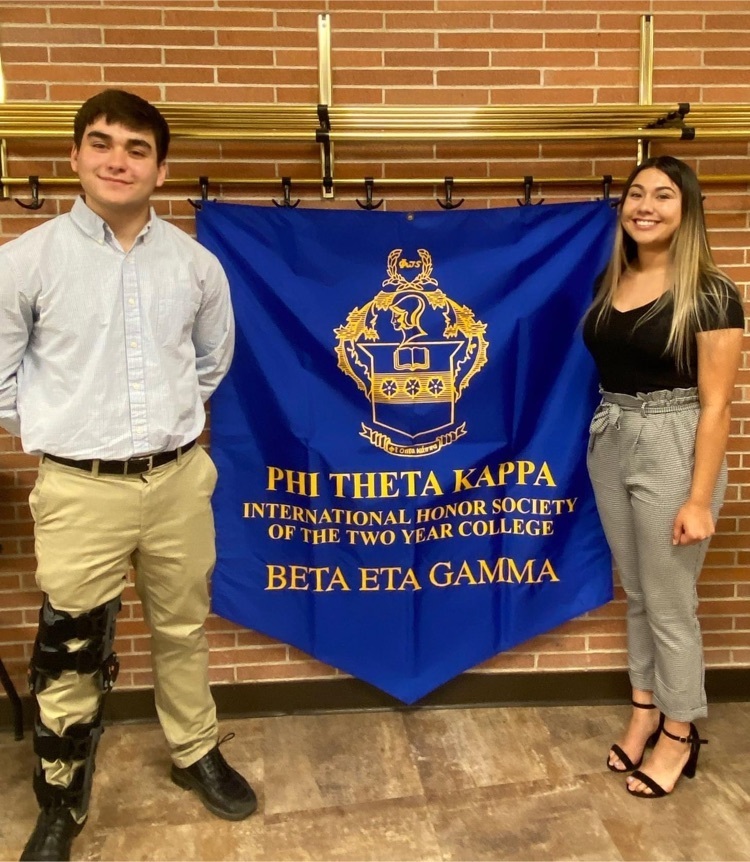 Sierra Grande DOES NOT have bleachers for visitors. Please take your own chairs.

The football team will leave at 7:30 a.m. for Sierra Grande tomorrow morning, Friday, October 27, 2022. Game is scheduled to start at 1:00 p.m. Location: Sierra Grande High School 17523 Hwy 160 Blanca, Colorado 81123

Granada Schools will have school tomorrow, Thursday, October 27, 2022

Home & School 10/31-11/5, 2022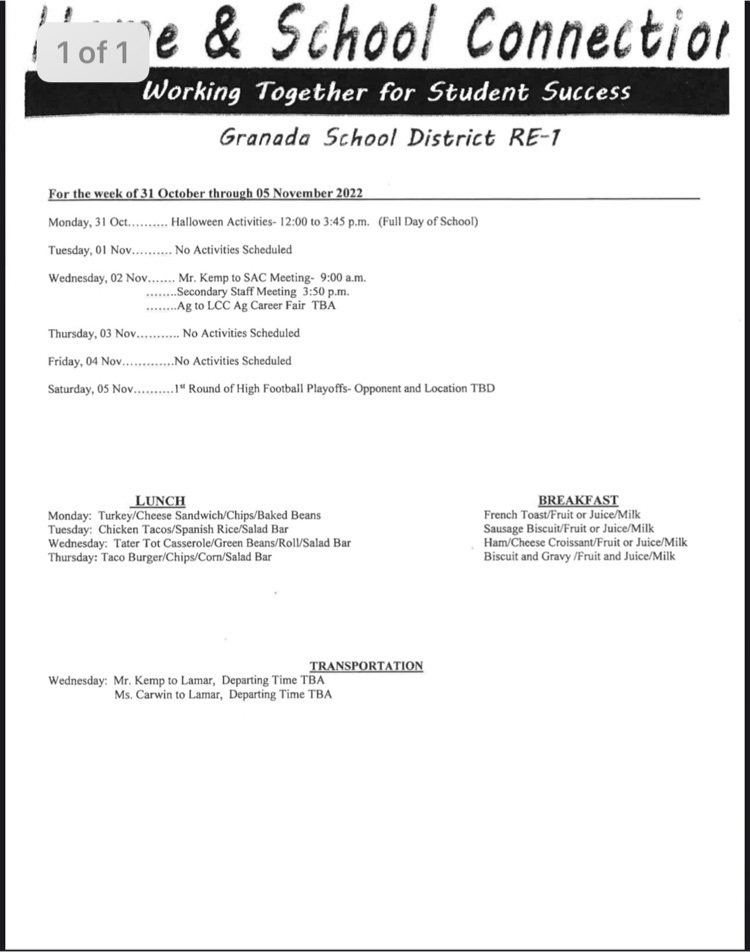 ATTENTION- Due to an outside gas leak school will be released at 11:00. Lunch will NOT be served. Busses will run.

Congratulations!! Homecoming King - Brandon Gonzales Homecoming Queen - Trinidie Quintana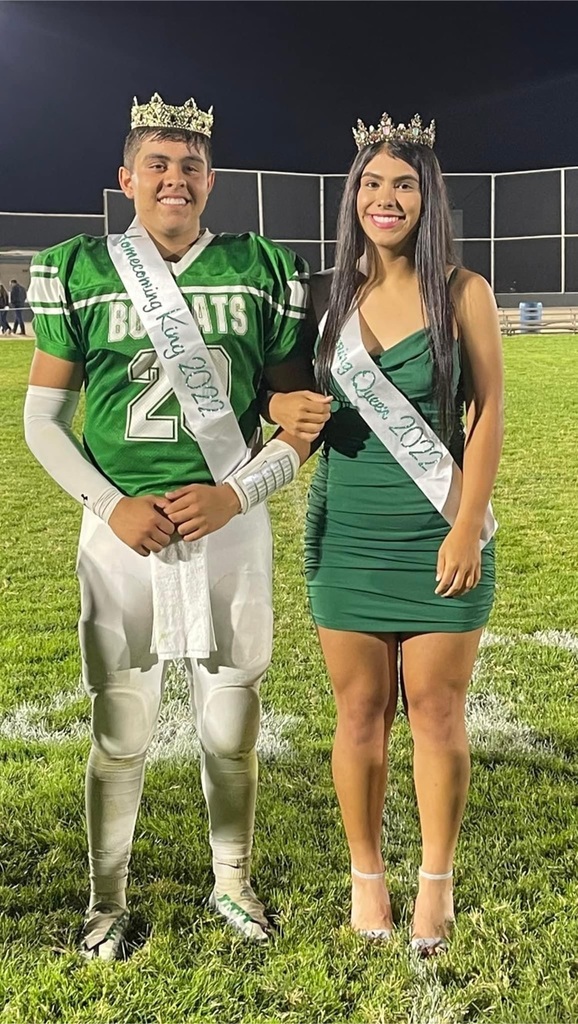 School will be dismissed at NOON due to no water. Please make sure you make appropriate arrangements for your child. Busses will be running.

Thursday, September 22, 2022 - School Dismissed @ 12:20 p.m. - Homecoming Parade - @ 1:00 p.m.

Homecoming September 23, 2022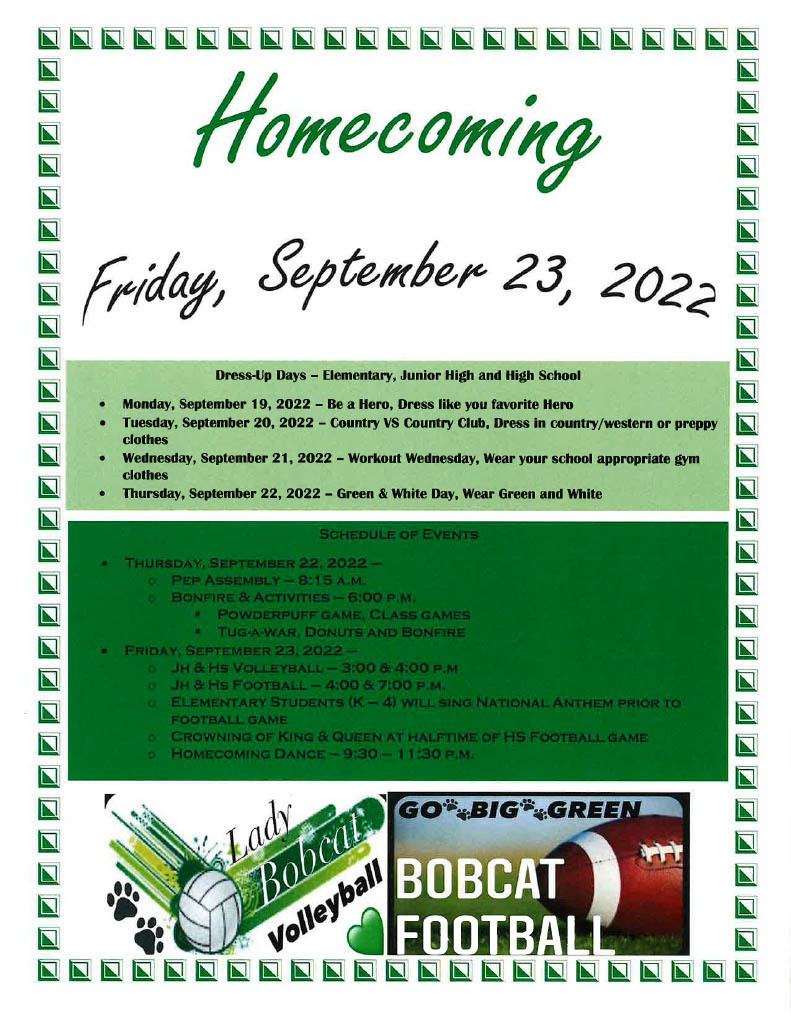 COLLEGE NIGHT For Seniors and Parents Wednesday, September 21, 2022 5:30 - 7:00 p.m.

HS Volley VS Bethune Thursday, September 22, 2022 Time: Has been changed from 4:00 p.m. to 3:00 p.m. JV and V

Homecoming Dress-Up days are for Elementary, Junior High and Highschool

Homecoming Dress-Up days. September 19-22, 2022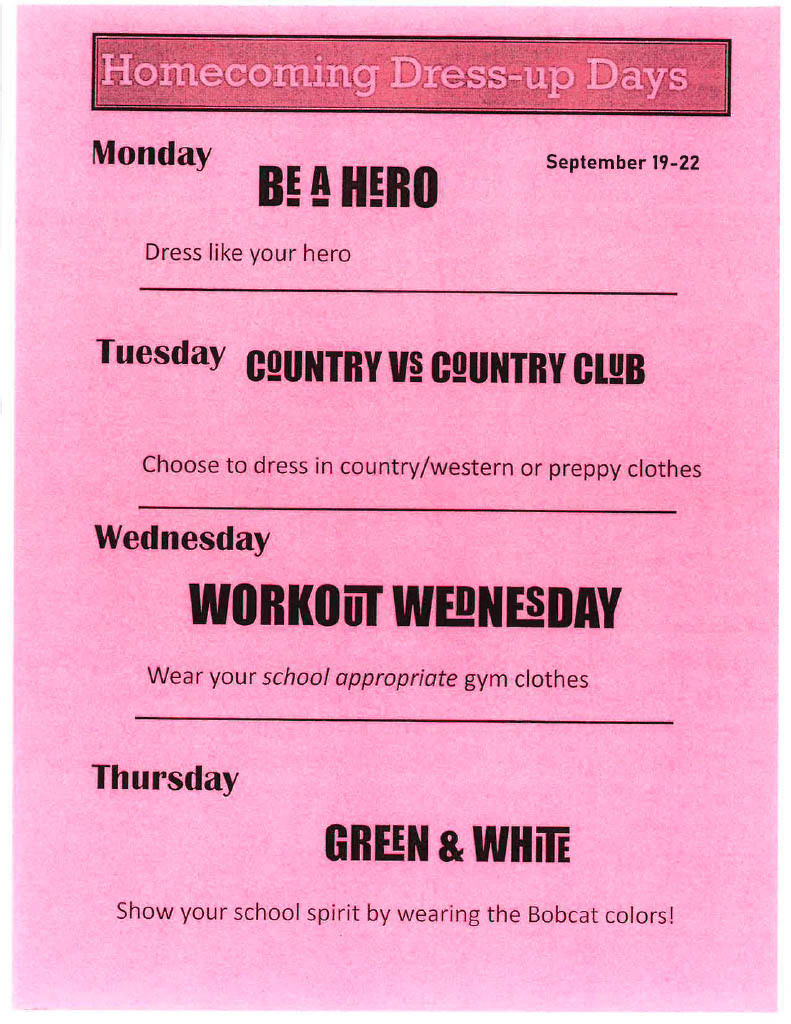 JH Volleyball VS Holly Monday, September 12, 2022 AT Granada 3:00 p.m. JH "C" - 2 games to 21 JH "B" JH "A"

Granada Volleyball