Home & School 10-3 to 10-8, 2022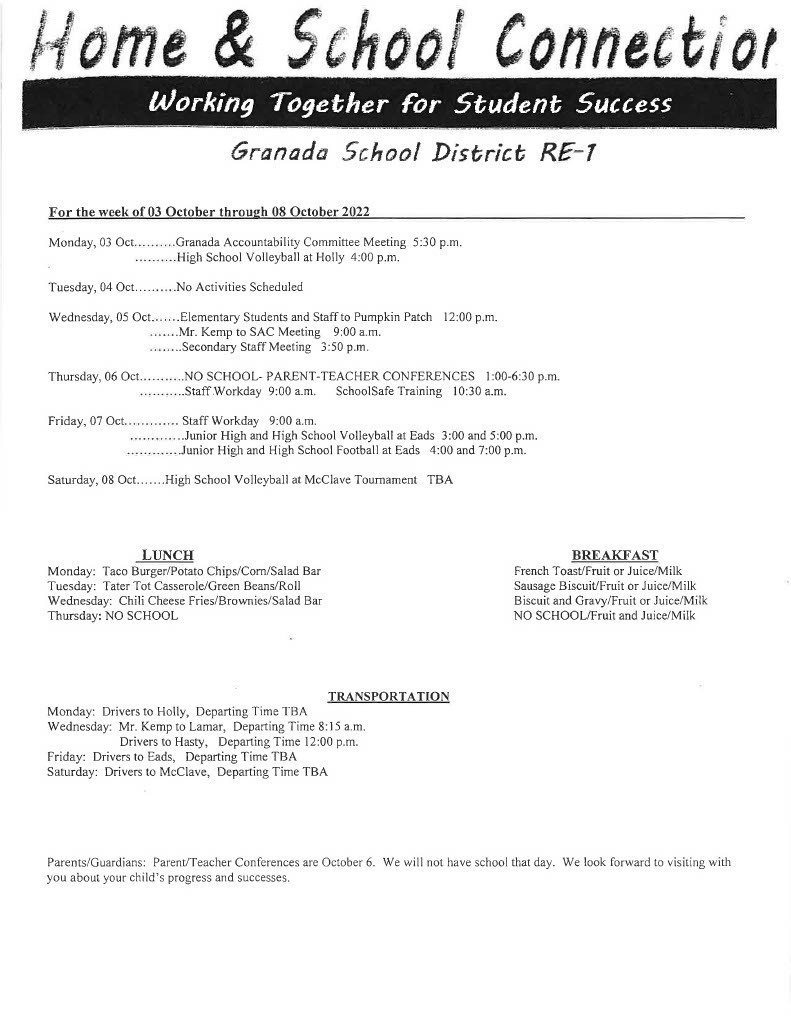 Cheraw @ Granada (JH/HS VB/FB) Date: Friday - Sept. 30, 2022 Site: Granada School Volleyball Matches: JH "B" 2:00 (note time change), JH "A", HS JV, HS Varsity Football Games: JH 4:00, JH (5th Qtr), HS Varsity 7:00
Freshman Dinner - Friday, September 23, 2022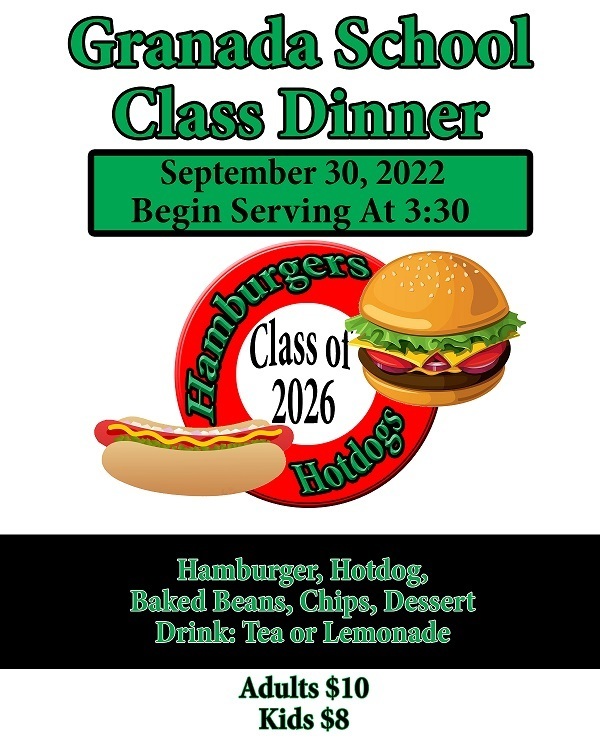 Reminder!!!! Fall Portraits and Sports Pictures - Wednesday, September 28, 2022
Congratulations!! Homecoming King - Brandon Gonzales Homecoming Queen - Trinidie Quintana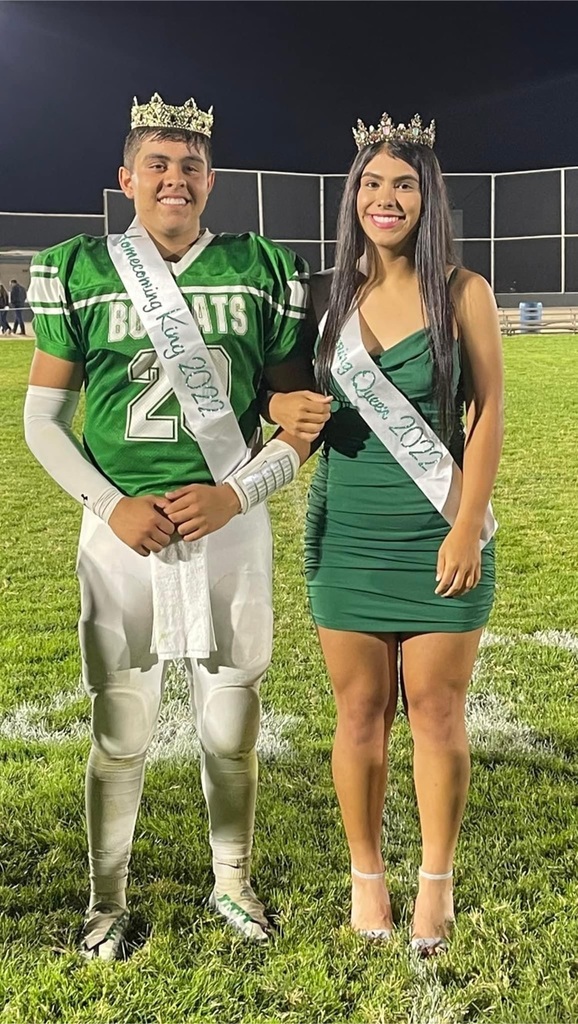 JH Volleyball Tournament AT Cheyenne Wells, Saturday September 24, 2022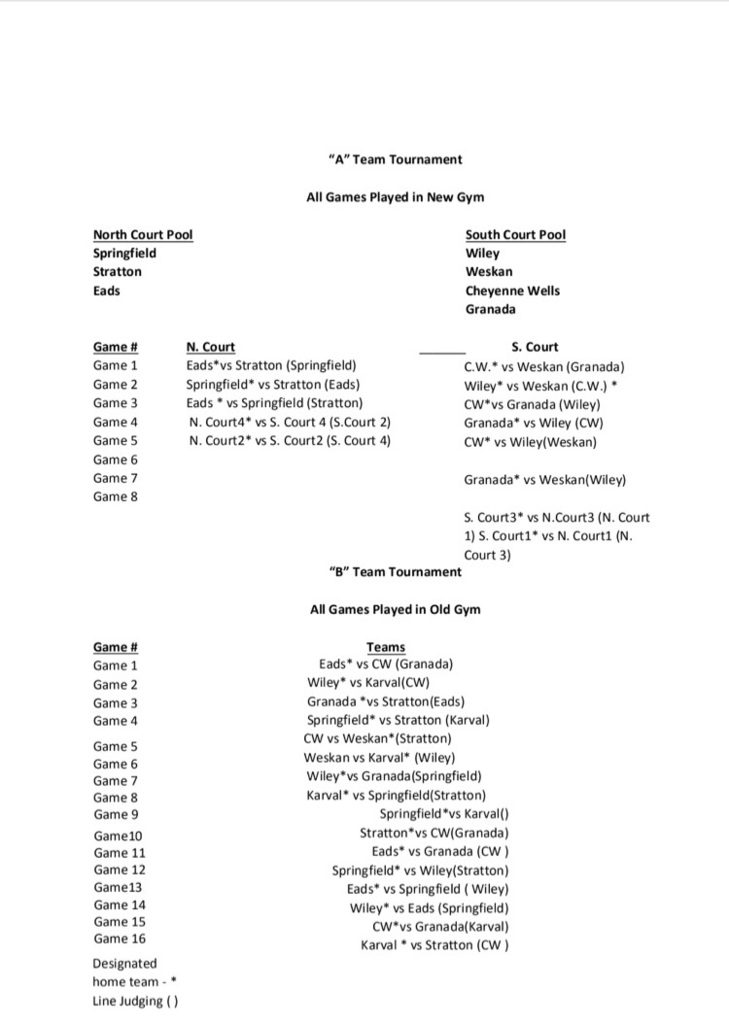 School will be dismissed at NOON due to no water. Please make sure you make appropriate arrangements for your child. Busses will be running.
Thursday, September 22, 2022 - School Dismissed @ 12:20 p.m. - Homecoming Parade - @ 1:00 p.m.
Homecoming September 23, 2022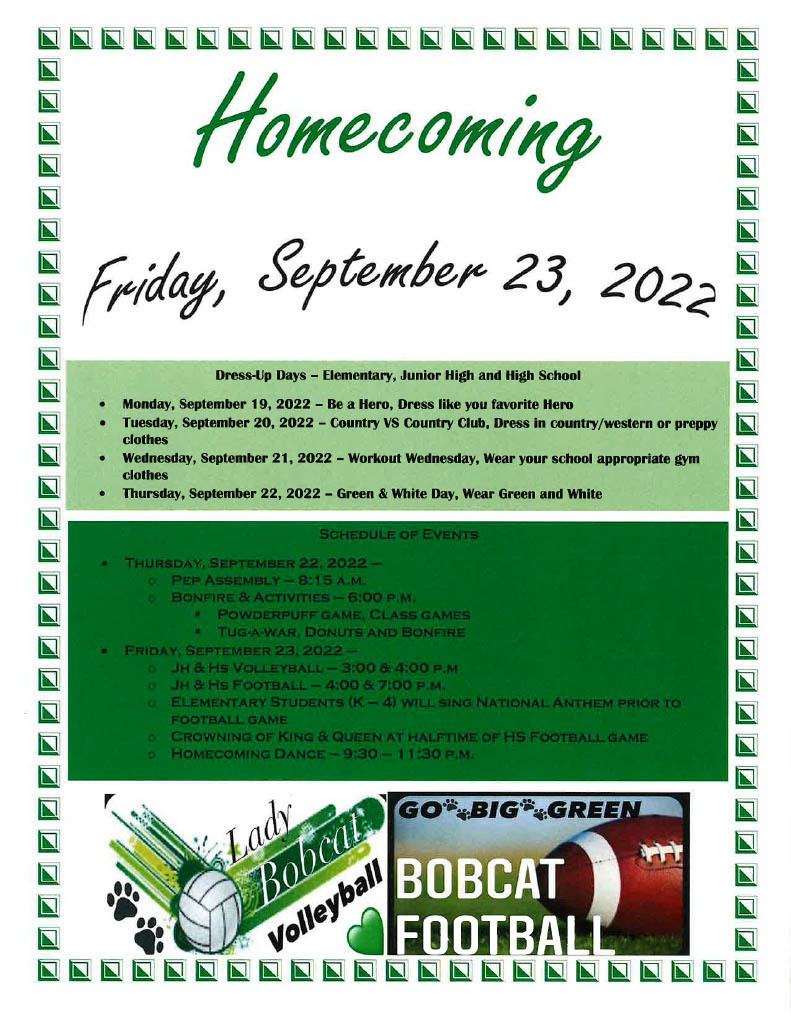 COLLEGE NIGHT For Seniors and Parents Wednesday, September 21, 2022 5:30 - 7:00 p.m.
HS Volley VS Bethune Thursday, September 22, 2022 Time: Has been changed from 4:00 p.m. to 3:00 p.m. JV and V
Homecoming Dress-Up days are for Elementary, Junior High and Highschool
Homecoming Dress-Up days. September 19-22, 2022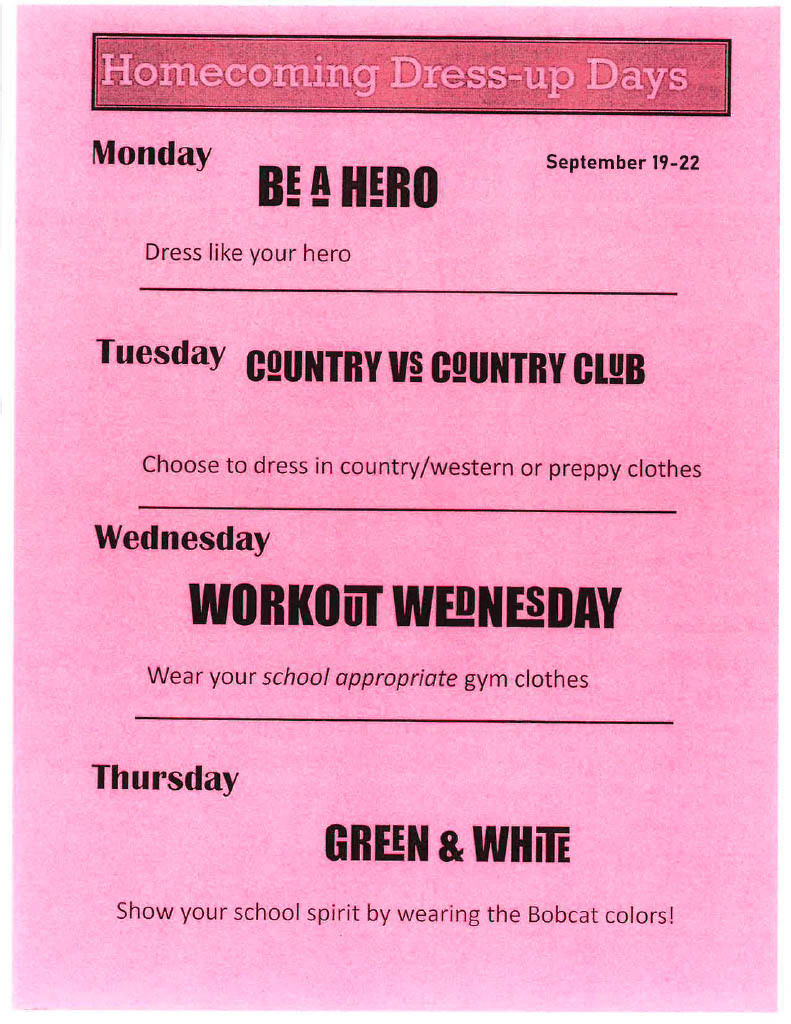 JH Volleyball VS Holly Monday, September 12, 2022 AT Granada 3:00 p.m. JH "C" - 2 games to 21 JH "B" JH "A"
Granada Volleyball
Granada Football AT Walsh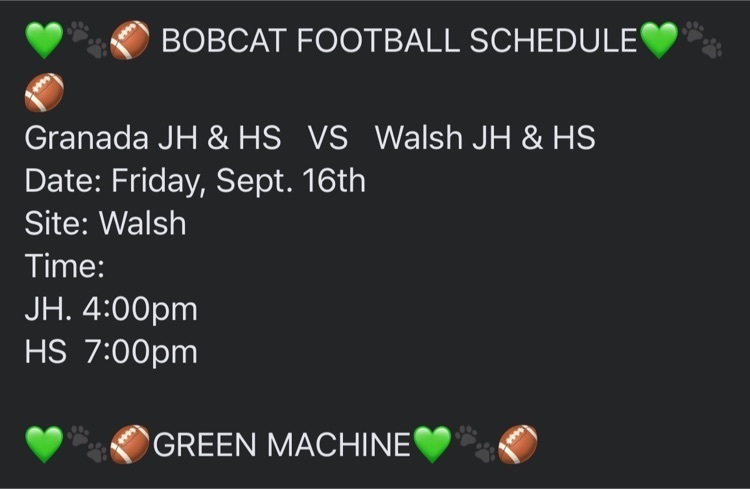 Thank you Granada School Board and Colorado Drink Company for the refreshing drinks on our Professional Development Day!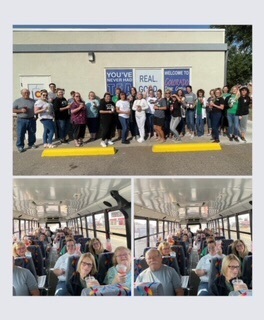 The HS Volleyball game VS Bethune, on September 22nd has changed to 3:00 not 4:00 p.m.
The JH & HS Volleyball game scheduled for Thursday, September 8th is actually scheduled for Friday, September 9th.
The GHS Cheerleaders will be hosting Bobkitten Cheer Camp on September 26, 27, & 28, 2022 from 5-7 p.m. in the High School Gym. Please see attached image.